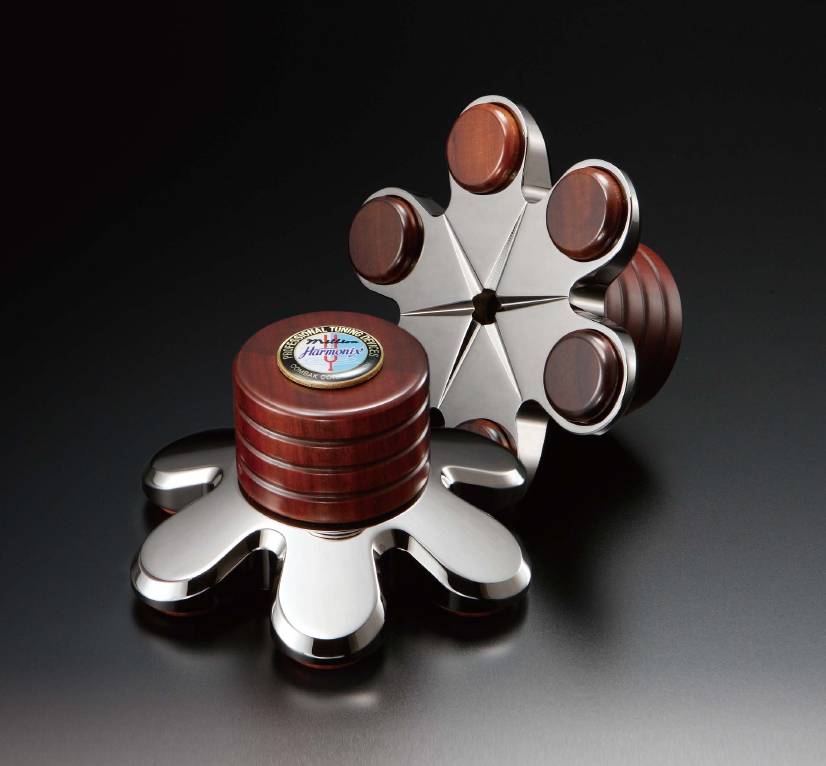 TU-812M Million Maestro
The Ultimate LP Record Clamp
Million is a new name and symbol mark for COMBAK CORPORATION maestro series of Harmonix product developed in use with the innovative and breathtaking engineering, the highest tuning technology and materials possible. The tuning effect and performance of Million assure far above the best of existing Harmonix product and is no doubt beyond the conjecture. Million, made with the heart and passion of our engineer may certainly enthrall many of the serious and discerning music listeners around the world.
•Weight: 331g (0.73 lbs)
•Size: 85mmφ (3.34'), 48mm (1.89') Height
•Color: Glossy chrome and wooden hand glip
Even the extraordinary advancements in digital sound reproduction of the last decade have not discouraged dedicated vinyl LP fans from continuing to seek the ultimate sound reproduction from analog sources. If anything, turntables produced today are more sophisticated, more reliable, and simpler to use than those of yesterday. These turntables, however sophisticated, must still overcome the main obstacle to producing maximum performance sound from the vinyl LP: the interference of resonance induced by turntable mechanisms employed in the tracking of the complex groves inscribed on the record surface.
Because better cartridges used in a record playing system will more faithfully reproduce source sound, these undesirable distortions caused by vinyl resonance will be heard. Conventional matte and clamp attempt to address this problem by simply pressing the LP down against the turntable in an effort to quiet such non-musical vibrations. While effective in some frequency ranges particularly the low frequencies in fact these clamps or, matte merely trade one set of resonance for another.
Enter the HARMONIX TU-812M tuning LP record clamp and TU-800EXi LP record matte (see below). In its time-honored tradition, COMBAK has developed the TU-812M and TU-800EXi to deal effectively with all resonance of the LP and turntable by tuning the record platter assembly at a frequency outside the audio band. The results are astonishing-musical clarity is greatly increased, and the separation of musical instruments releases unprecedented depth of sound. An infinitely improved sense of reality and palpability make for the kind of sound experienced only during a live musical performance.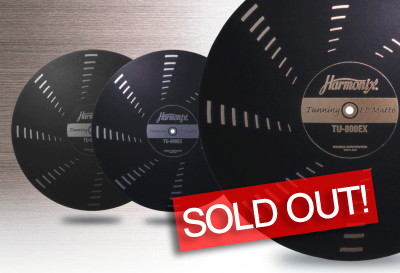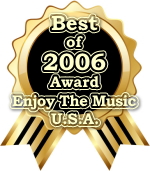 TU-800EXi
Tuning Record Matte TU-800EXi Improved Version Tunes your record platter assembly at a frequency outside the audio band and eliminates the resonance which affects your sound. Improves balance and clarity, adds depth, and boosts information concentration across the entire sound range. Each instrument is clearly delineated and the naturalness of the tone is enhanced. The mat is lighter than ever before, and is now compatible with almost any turntable.
•Width: 29.3cm (11.53')
•Thickness: 3.0mm (0.117')
•Weight: 210g (0.462 lbs)
•Color: Black, gold, or silver
HARMONIX TU-812M tuning LP record clamp and TU-800EXi LP record matte lends solidity to much expanded soundstage, making it not only an extremely worthwhile contribution, but a necessity, to the art of faithful and exquisite analog music reproduction.