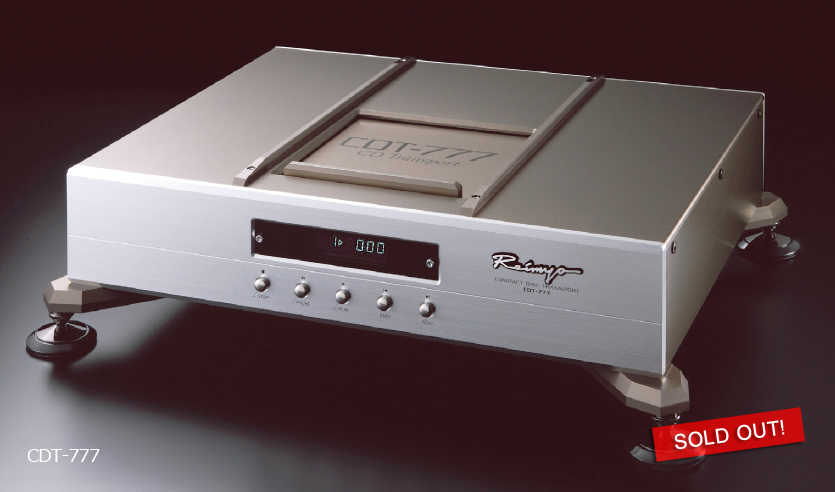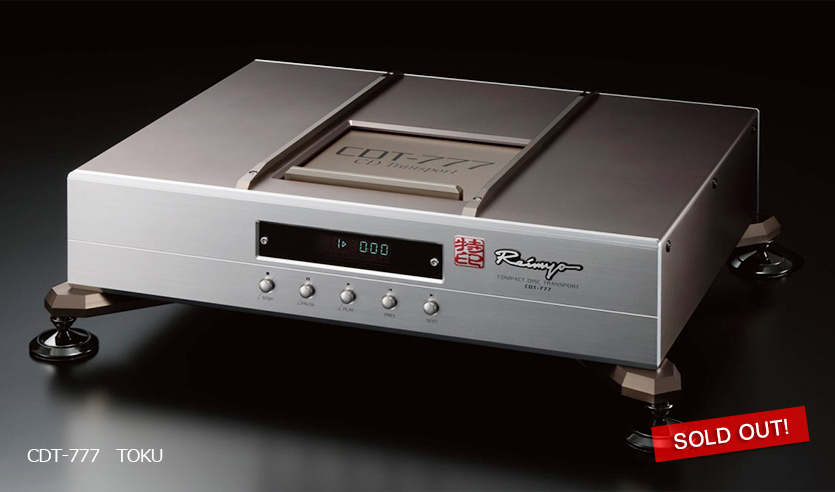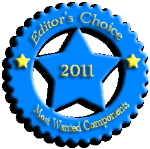 ・Most Wanted Components
2010 Award
By Stereo Times U.S.A.
CDT-777

・Award Statement 2009
By High Fidelity Poland
CDT-777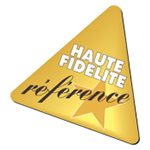 ・Reference 2009
By Stereo Magazine France
CDT-777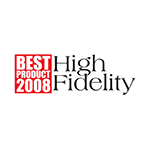 ・Best Product 2009
By High Fidelity Poland
CDT-777

・Select Component 2008
By UltraAudio.com U.S.A.
CDT-777
Just when you thought nothing could compare to the "Reimyo" one box player CDP-777. . . We introduce the next great performer in the Reimyo series our new CDT-777, Compact Disc Transport. This transport with DAP-999 combo produces exquisite sound you have ever experienced!
CD MECHANISM UNIT:
System: 16-bit Compact Disc Transport.
Loading system: Philips top loading mechanism.
Channel: 2-Channel Stereo
INTERFACE FORMAT:
Sampling frequency: 44.1kHz
Quantization bit: 16bits Linear.
DIGIAL DATA OUTPUT: IEC958/EUB Standard
Line output: Unbalanced coaxial
Type of Connector: RCA
Signal amplitude: 0.5Vp-p(+/-0.25V0-p) +/-20% 75 ohms(shunted)
Output Impedance: 75-ohm
Performance trait (Specifications based on the combination with CDT-777 transport and DAP-999 digital to analog converter):
CDT-777-DAP-999: 4-time oversampling (705.6kHz) multi-bit.
24bitK2 D/A converter
S/N Ratio: Better than 117dB (IHF-A)
THD: 0.003% (1kHz) / 30kHzLPF
Power requirement: AC117 or 230V (50/60Hz)
Power consumption: 15W
Dimension: 430(W) x 325(D) x 88(H)mm
466(W)x361(D)x131(H) overall size (with feet arm)
Weight: 14.0kgs (30.8Lbs)
Standard Accessories:
CD stabilizer & remote Control & set of spike base (4 pcs)

Note: Specification and design of CDT-777 may be changed without notice, when needed, for the purpose of further improvement.

Impossible sound made possible!
"

Reimyo" means miracle, and that's the name Harmonix has given to its growing lineup of cutting-edge sound equipment. The reimyo lineup truly lives up to its name. The lineup was designed through High-tech Fusion: that's where Harmonix collaborates with the world's finest specialized companies, combining the best technology in the world to create an unprecedented, and otherwise impossible, product line. As their name implies, these systems bring out natural sound in an almost miraculous way.