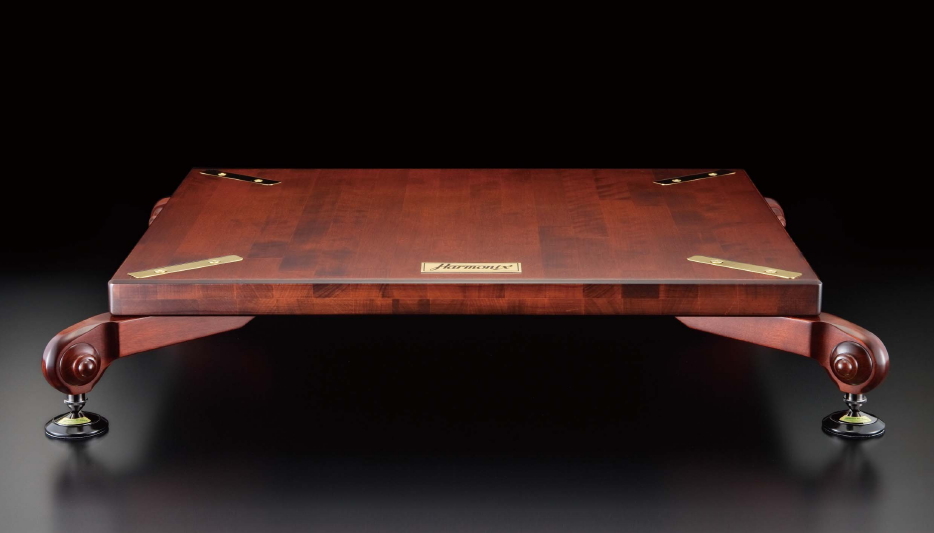 Revolutionary
Tuning System Board RS-888
Mostly, the materials used for audio components system board or platform are often made of the combinations of casting, rubber and synthetic compound as much they can absolve the resonance or stopping vibrant. There is many fine looking designed and constructed boards or platforms, but when it comes to sonic performance, they are limited. RS-888, made out of a series of our proud product system rack Model RS-15ANV Royal Stage, is designed with our unique Harmonix resonance control technology. The application of this technology literally unleashes the music the components are capable of producing. RS-888 enables them to sound the way they were designed to perform.
•Materials : Cherry wood designed with Harmonix resonance technology
•Colors : wooden or semi-gloss black
•Board size : 560(W) x 450(D) x 30(Thick)mm
•Total height : 104mm
•Weight allowance : about 90.0 kilograms
•Standard accessory : A set of RF-909X spike base
* CAUTION: DO NOT use in combination with products made such as rubber, casting and synthetic materials together.